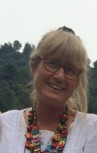 BIOCHEMISTRY AND PROTEOMICS OF MICROORGANISMS
Our researches aim to study in depth microbial pathways by means of metabolic biochemistry, enzymology and proteomic approaches and to explore their potential of application in several domains such as food fermentation, sustainable energy and plastic production, biorestoration of artworks, bacteria-host interactions. Our group has got a consolidated expertize in proteomic analysis. Functional comparative proteome and sub-proteome analyses are key tools for depicting the complex protein network involved in physiological responses to environmental stimuli (epigenetic control of gene expression) as well as to detect new additional protein functions (e.g. moonlighting) and the role of PTM in microbial physiology.
FOOD SAFETY AND UNDESIRED MOLECULES IN FOOD
Some microbial metabolic pathways produce harmful molecules for human health such as ammonia, bioactive amines (histamine, tyramine) or spoilage amines (putrescine and cadaverine) and carbamoyl phosphate. This latter, by reacting with ethanol (e.g. in wine), generates ethyl carbamate, a carcinogenic molecule. Our researches intend to investigate the physiological roles that these pathways play in bacteria and the environmental factors regulating them by functional proteomics. Collaboration with Dr. Loubière and Dr. Cocaign (INSA-Toulouse).
SAFETY AND EFFECTIVENESS OF PROBIOTIC BACTERIA
Effectiveness and safety of probiotics is evaluated by proteomic and metabolic profile analyses (gas-chromatography). As concerns effectiveness, our researches aim to test their ability to: i) accumulate and release health beneficial metals (Zn, Se); ii) biosynthesize or release (from food proteins) antimicrobial peptides able to inhibit the growth of pathogens; iii) biosynthesize short chain fatty acids (especially butyrate); iv) produce exopolysaccharides with implications for human health (immune modulation, cancer) and for the food industry; v) survive to stressors (especially oxidative stress) during shelf-life. As concerns probiotic safety, surface and extracellular proteomics can actually detect "moonlighting" glycolytic enzymes (e.g. GAPDH, alpha-enolase) and stress proteins involved in tissue damage. Collaborations with Prof. Riedel (Greifswald), Prof. Svensson (DTU-Copenhagen).
MICROBIOTA-HOST INTERACTION AND THE GUT-BRAIN AXIS
Reciprocal interactions between beneficial bacteria and the host are explored analyzing bacterial phenotypic and proteomic changes in response to human bioactive molecules (serotonin, melatonin, dopamine, adrenaline, nor-adrenalin, cortisol, sex steroids and GABA) and the in vitro feed-back response of human enterocytes by comparative proteomics. Collaboration with Nathalie Connil, University of Rouen.
PRODUCTION OF BIOPOLYMERS AND BIOFUELS BY BIOREFINERY STRATEGY ON WASTES.
Current projects intend to convert low cost waste biomasses to biodegradable plastics (PLA, PHA), biosurfactants and biofuels (ethanol, butanol). One project aims to construct a recombinant cellulolytic Lactococcus lactis by metabolic engineering to employ it for the bioconversion of agro-industrial and restaurant wastes to optically pure lactic acid for PLA synthesis (collaboration with Ed Bayer-Weizmann). Other projects, intend to produce bio-based plastic polymers by employing an omega-oxidating Acinetobacter radioresistens or microbial consortia to obtain PHA from milk whey and "scotta" (Collaboration with Torino Polytechnique). Native cellulolytic approach is also used to obtain bio-butanol from cellulose wastes by Clostridia.
BIOREMEDIATION OF AROMATIC POLLUTANTS AND ARSENIC
One project focus on Acinetobacter radioresistens S13, a phenol degrading bacterium isolated and selected in this laboratory. Comparative proteomics intend to identify the protein network (catabolic enzymes, bioemulsifiers, transporters, stress proteins) involved in aromatic pollutant adaptation and processing.The second research line investigates the enzymatic potential of bacteria converting toxic As forms to forms with lower biological impact for decontamination of As polluted water (collaboration with the Faculty of Agriculture, Torino).
CHARACTERIZATION OF BACTERIAL METABOLIC PATHWAYS INVOLVED IN BIODETERIORATION AND BIOCLEANING OF ARTWORKS
Studies on proteolytic, lipolytic, cellulosolytic and amylolytic activities, solvent (ethanol, butanol, acetone) and pigment (melanin, prodigiosin) production involved in the damage of paintings, frescos, wooden materials and historic documents. Detection and optimization of microbial enzymes with potential application in biorestoration and biocleaning (caseinases, collagenases and amylases). Application of immobilized hydrolases for biorestoration of textiles. Collaboration with Scuola di Restauro of Venaria Reale and Egyptian Museum of Torino.